A compañera belonging to the EZLN movement in Chiapas, Mexico weaves on a traditional Mayan backstrap loom
"Making connects me with with so much in a way that gives me autonomy and hope for the planet" –Manuela Hernandez, Tsotsil Elder, Chiapas
I once read that women do two thirds of the world's work. Work that often remains invisible, under compensated and simply expected by society. Throughout my Latin American travels I met artisans that make with their hands their whole lives, slowly carrying on ancient traditions of beauty and culture, that stitch resistance toward a dominant culture that rejects indigenous, handmade one-of-a-kind and small is beautiful ethos. These women powerfully re-embroider a world filled with inter-connection, equality, female empowerment and creativity for humanity. These women are strong with voices and names and songs while they work. They are so humble yet so skilled. They deserve our attention for making what no machine can ever recreate: artful soul and regenerative knowledge. We make for more than a living. We craft for life.
Make + Regenerate + Decolonize
For more on my visit to EZLN territory read this blog post
Members of the Jolom Mayaetik indigenous women's cooperative in Chiapas weave and spin using local fibres and techniques. To protect their identities I will not list their names.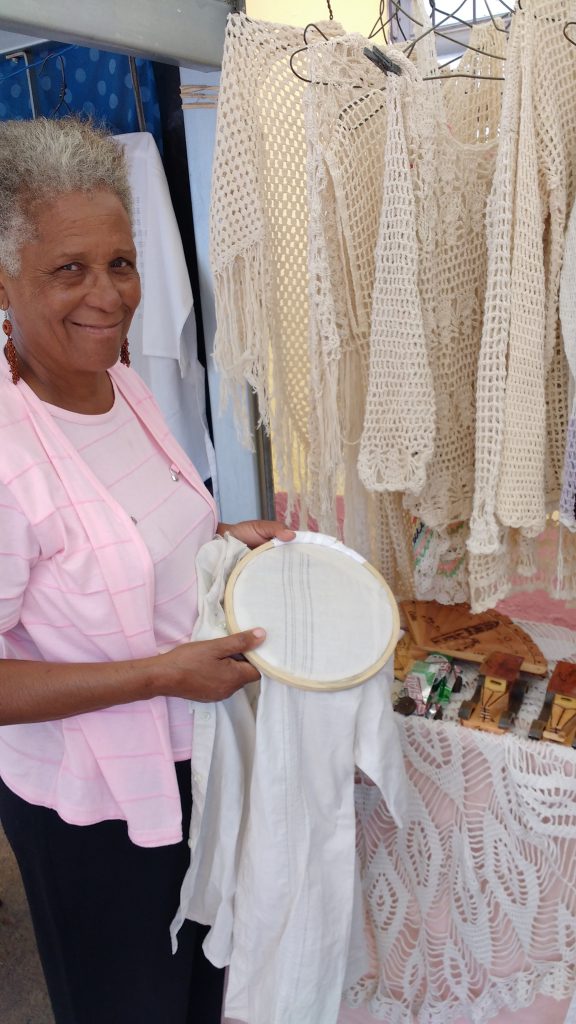 Above: The vibrant and humorous Rosa Lopez vends her original lacework, knitting and hand embroidery in Trinidad, Cuba.
Below: The talented and wonderful teacher Maria Gomez sells directly from her workshop in central Trinidad, Cuba. Her tapestry success has become international with exhibitions in Europe later this year!